Specialized Rehabilitation Services Designed Especially For You.
By utilizing the latest, proactive therapies and evidence-based research, we are able to customize a holistic, rehabilitation strategy to ensure a safe, strong, expedient recovery.
Contact Us
Expert Solutions For All Your Physical Rehabilitation Needs
Here at Beyond Limits Rehabilitation, we do more than just restore movement and physical function to patients' lives. We go above and beyond to remove whatever limitations they may have to help restore their health and reclaim their lifestyle.
Once a new patient arrives at our clinic, we perform an extensive evaluation of their rehabilitation needs, strengths and challenges. Through our unique, uplifting rehabilitation process, we empower patients to take charge of their rehab goals and inspire them to celebrate the positive progress they experience on their road to recovery. Our engaged, team-approach enables us to develop the most effective rehabilitation strategies to help patients conquer their fears and overcome their limitations – all the while optimizing their prospects for a safe, successful return to a lifestyle of improved health and wellness.
Our Beyond Limits Rehabilitation clinic offers a limitless array of tools, techniques and methodologies to help patients achieve their goals through our professionally licensed services, including physical therapy, occupational therapy and speech therapy.
Beyond that… we also can provide our patients with direct access to nutritional and wellness counseling with our team of registered dieticians and nurse practitioners. And, if needed, patients can enlist our first-class prosthetic services, led by one of Cincinnati's top prosthetists in coordination with our PT program. All thanks to the support from our parent company, Beyond Limits Health Alliance – an organization dedicated to bettering the life of each and every patient we are fortunate to serve.
Beyond Limits Prosthetics: A partnership between the prosthetist, therapists, and the patient.
Aaron Moles, L/CP, discusses the importance of collaborating with therapists to ensure the successful selection and use of a prosthetic device, guiding the patient from surgery to return to work and recreational activities.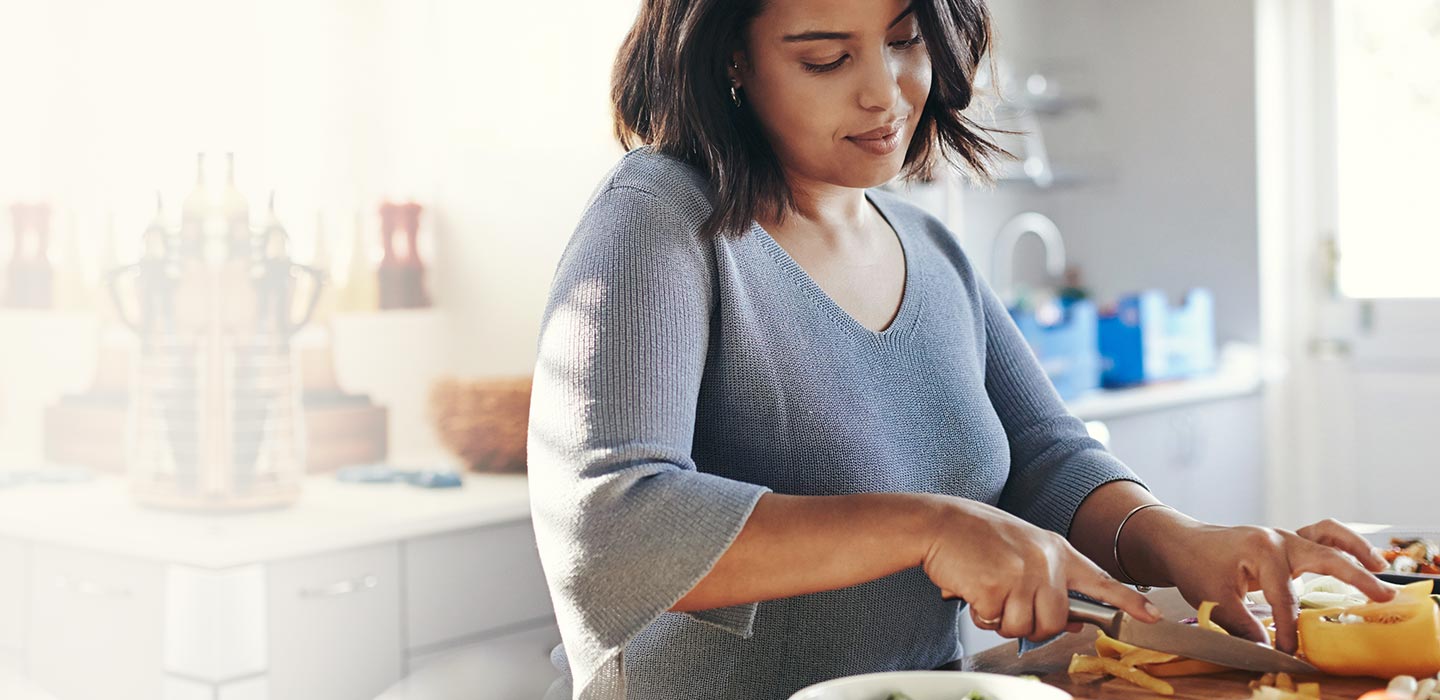 Welcome Guest Blogger, Amy Hollenkamp, MS, RD, LD, to Beyond Limits Nutrition.
Life style change versus diet? Explore why losing weight requires a multifaceted approach that involves addressing stress, sleep, exercise, mind set and diet with Amy Hollenkamp, from the SIBO Diaries.
Meet Our Leaders
Terri Hollenkamp, MA, CCC-SLP

President, Beyond Limits Rehabilitation

Terri Hollenkamp is a Speech-Language Pathologist and a proud graduate of the University of Cincinnati (UC).  She began her distinguished career as a private practice clinician in 1985.  Known as a leader for rehabilitation services in the state of Ohio, Terri has served as the VP of Legislation and Advocacy for the Ohio Speech-Language-Hearing Association since 2014 and is a representative for the Ohio Speech and Hearing Governmental Affairs Coalition. As an active alumnus of UC, Terri has functioned as an Adjunct Instructor and has a seat on UC College of Allied Health Sciences' Leadership Council since 2005.

Through her 20+ years of owning a rehabilitation company, Terri focused on clinical program development, delivery of high quality rehabilitation services, education of allied professionals and providing support to her patients and their families.  This vast experience and professional passion, fueled by a desire to return to Outpatient Services, has led Terri to start Beyond Limits Rehabilitation. When interviewed about the clinic's opening, Terri said she was "excited to build patient relationships for a life time. So when a patient comes to our clinic, they know the same therapist will be here to treat them for years to come. By providing exceptional care and empowering patients to get beyond their limitations, my hope is that this strong relationship extends to our patient's families."

Logan Sillies, PT, DPT

Clinic Coordinator

Logan Sillies is a graduate from Mount St. Joseph University, earning a Bachelors in Science and a Doctorate in Physical Therapy. Born and raised right around the corner in White Oak, Logan is excited to be working in his own community, delivering exceptional care to family, friends and neighbors. Our mission here at Beyond Limits Rehabilitation is "Empowering the Possible" and Logan takes that mission to heart, helping you not only meet but exceed your goals.

Logan has extensive experience treating orthopedic, neurologic and myofascial conditions, as well as, specializing in the treatment of hypermobility injuries such as EDS (Ehlers Danlos Syndrome) and patients with amputations. Logan has also worked in the VA Amputee Clinic, where he collaborated with a team comprised of a PM&R physician, a PT, and a prosthetist to address the needs of our Veterans who have an amputation. When Logan was asked why he wanted to work at Beyond Limits Rehabilitation, Logan stated "I appreciated the philosophy of collaboration to solve problems and make lives better. Beyond Limits is a clinic where a team of allied health professionals can address any functional limitation that may be hindering recovery." Further Logan expressed, "I have a passion for helping people and I am eager and ready to assist in any way so that together we can "Empower the Possible" and get beyond limits." We are grateful to have Logan on our team!

Shawnda Van De Hatert, PT, MPT

Clinical Lead, Physical Therapy

Shawnda Van De Hatert is a Physical Therapist, receiving her BA from Miami University and her MPT from Andrews University. With over 20 years of experience, Shawnda is a highly skilled physical therapist and a well-respected member of our professional community. She treats many conditions, including neurological injuries, chronic neck and back pain, joint disease and injuries, and sports injuries to name just a few. Her specialty… giving that one-on-one direct service to her patients. Being consistently responsive and approachable, Shawnda works closely with her patients to diagnose sources of pain and injury, and designs customized therapy plans so her patients can get "beyond limits" and feel well again as quickly as possible. We feel very blessed to have Shawnda join our team as a Clinical Lead.

Sara Strain, OTR/L, MEd Admin

Clinical Lead, Occupational Therapy

Sara Strain has been an Occupational Therapist for over a decade, graduating from Xavier University in 2005. Having worked in a variety of settings, she has invaluable experience that she brings to her patients. Her practice embodies our mission of "Empowering the Possible" as she navigates through limitations and barriers that are holding you back from doing everything you want to do in your daily life. Sara is certified in Geriatric Strength Training, Functional Movement Techniques, Kinesiology Taping and has a specialty in wheel chair fitting and assessment. Having Sara join our team at Beyond Limits Rehabilitation allows us to complement our Physical Therapy team and reach Beyond Limits! We are grateful to have Sara as our Clinical Lead for Occupational Therapy!

Jessica Moyer, MA, CCC-SLP

Service Coordinator, Speech-Language Pathology

Jessica Moyer is a graduate of the University of Cincinnati and has the unique standing of being credentialed at five Cincinnati hospitals! She is skilled at conducting speech, language and cognitive-linguistic evaluations to address aphasia, apraxia, dysarthria, cognitive-linguistic disorders and voice disorders. She also performs swallowing disorder (dysphagia) evaluations and designs treatment plans to ensure that patients can eat as safely and effectively as possible. Jessica has a keen ability to balance a patient's current ability with their desired goals, and develop highly successful treatment plans. "A good communicator", "always friendly", "really helped me and my family", "helped me eat again" are just a few comments received about Jessica at our office. We are pleased to welcome Jessica as our Service Coordinator for Speech-Language Pathology Services.